.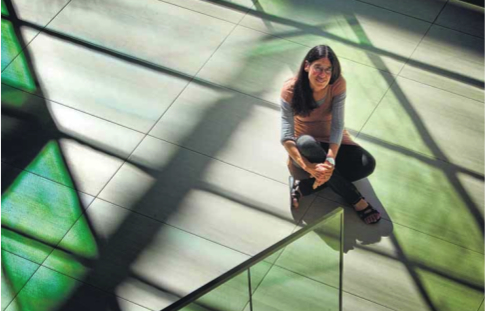 Elizabeth Spelke
Professor
Please click here to find Elizabeth Spelke's page
Harvard University
Department of Psychology
33 Kirkland St.
Cambridge, MA 02138
spelke@wjh.harvard.edu
Phone: 617-495-3876
Lab Coordinator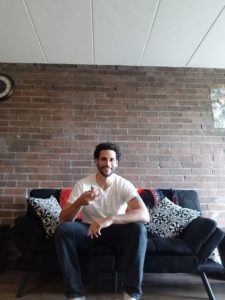 Bill Pepe
wpepe@g.harvard.edu
Phone: 617 - 496 - 9186
Postdoctoral Fellows
Tomer Ullman
My research looks at the development of basic concepts in intuitive physics and intuitive psychology, and how the two domains interact. Children have expectations about how slides will fall, slide, tumble, stop or break, and at the heart of that reasoning is an understanding of forces, mass, friction and elasticity. Children have expectations about how people will help, hinder, pursue, and accomplish, and at the heart of that reasoning is an understanding of goals, beliefs, effort and cost. Understanding how children understand effort, cost, force and mass will then tell us a lot about how they view the social and physical world around them.
You-jung Choi
youjungchoi@fas.harvard.edu
My research focuses, first, on how individuals understand others' minds, and second, on how this understanding and other social capacities (e.g., moral understanding, intergroup cognition, language comprehension) play a role in interpreting social interactions.
.
.
Pooja Paul
poojapaul@g.harvard.edu
My research interests in linguistics are in semantics and its interfaces with syntax and pragmatics. As a cognitive scientist, I'm also interested in how language interacts with other cognitive domains including social, event and numerical cognition, as well as domain-general processes. In my experimental work, I use eye-tracking and other methodologies from cognitive and developmental psychology to study online language comprehension in adults and children. My dissertation explores the linguistic and psychological underpinnings of alternatives (i.e., possibilities) and scalar phenomena as manifested in natural language.
Graduate Students
Annie Spokes
aspokes@fas.harvard.edu
https://scholar.harvard.edu/anniespokes
My research interests are broadly in the social cognitive development of infants and young children. Specifically, I am interested in how they divide the world into social groups & relationships and how this affects their behavior toward others. My research also focuses on which social relations are most salient and influential across contexts and how infants and children reason about kinship.
Shari Liu
shariliu01@g.harvard.edu
My research asks how we come to understand people's actions in terms of variables like effort, desire, and risk.
 .
..
Adrian Maries
adrianmaries@fas.harvard.edu
My main interest is in the development of social cognition in infants and young children as well as in the relationship between social cognition and language. Additionally, I'm interested in the role of language in the development in the minds of young children of the natural number system.

Akshita Srinivasan
Research Assistants
.
Olivia Fiske
Nensi Gjata
Linda Herlihy
Haleema Khan
Bei "Charlie" Lu